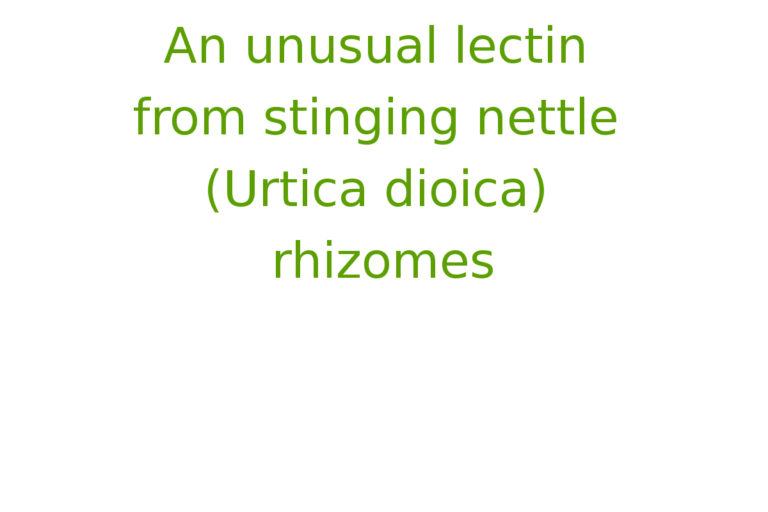 An unusual lectin has been isolated from stinging nettle (Urtica dioica L.) rhizomes. It is a small (8.5 kDa) monomeric protein with high contents of glycine, cysteine and tryptophan.
The Urtica dioica agglutinin (UDA) is not blood group-specific and is specifically inhibited by N-acetylglucosamine oligomers. As compared to other plant lectins, UDA has a very low specific agglutination activity. Nevertheless, it induces HulFN-γ in human lymphocytes at concentrations comparable to those of other inducers.
The original text taken from a:
http://www.sciencedirect.com/science/article/pii/0014579384809898
Peumans, Willy J., Marc De Ley, and Willem F. Broekaert. "An unusual lectin from stinging nettle (Urtica dioica) rhizomes." FEBS letters 177.1 (1984): 99-103.
---
---