Please, select Your language version: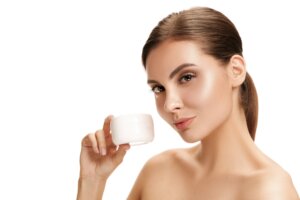 Cannabis Sativa plants contain an array of chemicals, including CBD. The psychoactive compound in marijuana, tetrahydrocannabinol (THC), causes a high when applied to the skin. CBD skincare products contain little or no THC.
The sore muscles that follow a punishing workout are expected for those who go to the gym every day. Sometimes, after completing a heavy workout, you know that your muscles are going to hurt the next day because you added too much weight or did too many repetitions. Whether you are a gym enthusiast or an athlete, you may find that the best CBD hemp cream could help relieve some of this discomfort. Perhaps it is time to consider CBD for aching muscles if you've tried hot baths, painkillers, and other solutions. The following are some of the various reasons you should consider using CBD hemp creams during your recovery process.
Precisely what is CBD Cream?
After the Farm Bill legalized hemp-derived CBD products at the federal level in 2018, CBD topicals came under the area of the Food and Drug Administration, FDA. Unfortunately, this does not mean that the market for CBD products is well regulated.
There are various topicals, including creams, balms, salves, lotions, and transdermal patches infused with CBD. For surface-level pain relief, they are applied directly to the skin, and in some cases, they can be used for deeper muscular level pain relief and for relaxing.
CBD creams are cream-based topicals that are infused with CBD. Creams that promote good health and beauty usually have about half oil and half water to maintain moisture in the skin. Depending on how they're made, CBD topicals might also contain other minor cannabinoids, terpenes, or even ingredients to help the skin, like vitamin E or aloe vera.
Consistency, fragrances, ingredients, and user preference determine how CBD topicals vary from one another. Creams have a higher fat content, especially those with emollient qualities, which could benefit those suffering from dry and itchy skin. Balms and salves are recommended for chronic pain since they are made with wax and oils, which absorb into muscles more slowly and work well for massage. Another way to relieve joint pain without taking THC is to apply tinctures in a roll-on form. Find out more about the top CBD pain relief creams in our roundup.
CBD and the skin
A multitude of phytochemicals, including CBD, exist in cannabis that are not psychoactive. The third prominent cannabinoid in cannabis, tetrahydrocannabinol (THC), is the main reason cannabis induces an intoxicating high.
Marijuana and hemp belong to the Cannabis family. However, hemp contains less than 0.3% THC, a lot lesser than marijuana. This is the primary reason why CBD extracted from hemp is considered federally legal.
Growing hemp is an excellent source of CBD, which can be used in various ways, including products that are pure CBD oil tinctures, CBD edibles, and CBD topicals. Medical marijuana products containing THC do not produce the same feeling as CBD products, topical or others.
Several processes in the body are governed by the endocannabinoid system (ECS), including pain, sleep, inflammation, mood, and more. CBD oil has been found to reduce inflammation and pain intensity in both marijuana and hemp plants, thanks to the phytocannabinoids within them.
Many studies have proven CBD has therapeutic properties, but what about skincare? Can CBD make things worse if it's infused in something oily?
If you choose the right oil or another source of healthy fat for your face, you will get good moisture, and your pores will not clog. In order to function, the skin requires oil. The opposite actually occurs when you scrub too much away. A moisturizing compound can help remedy the problem.
Cannabinoids such as CBD and THC provide skin with antioxidant benefits. CBD contains a number of these amino acids, which are also necessary for healthy skin.
A system of endocannabinoids also exists in the skin that is responsible for maintaining healthy skin. EC system makes sure that everything works on an equal footing, including the skin and the rest of the body.
CBD and skin is an area of research that is still ongoing, but here is what we know right now:
Acne.
In most cases of acne, hormones are responsible, but acne caused by inflammation can be treated by CBD. The compound normalizes skin in the area affected by acne.
Inflammation.
Studies have shown that transdermal CBD treats skin problems such as rashes, eczema, and psoriasis.
Itching.
Chronic itching, which is resistant to regular treatment, can be treated with CBD by blocking the itch in nerve endings.
Bruising.
Several studies have shown CBD can reduce scarring in patients with scar tissue.
Reducing the effects of aging.
CBD can also reduce the appearance of moisture loss, free radical damage, and inflammation; this includes fine lines, dark spots, and wrinkles.
Face with a balanced tone.
Hemp-based CBD solves oily T-zone problems and patchy skin by stabilizing ECS, giving adequate hydration without excess oil production.
Ensure that your skin is soothed.
The anti-inflammatory properties of CBD make it possible for topically applied products to soothe irritation, dryness, and redness.
A Glimmering complexion.
The benefits of CBD creams for your skin can help you achieve a radiant complexion easily. As well as treatment of psoriasis and acne, these creams can also effectively treat atopic dermatitis, eczema, and acne. In addition to calming irritation, it maintains sebum production, resulting in a more youthful appearance.
Lastly, a few thoughts
CBD offers so many amazing benefits-there are so many to choose from! CBD products are products infused with CBD derived from hemp plants, such as cream, lotion, balm, salve, or cosmetics.
In addition to being an intriguing new method for herbal wellness, CBD creams may be helpful for localized pain management.
CBD hemp creams can be beneficial not only for recovery but also for performance improvement over time. Ultimately, CBD can help make your routine more productive since it facilitates more productive rest days. However, seek assistance from your physician before using cream to ensure that you are not allergic to any ingredients.
---
---