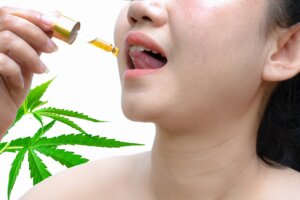 One of the most sought alternatives to pain medications is cannabidiol or CBD. This chemical compound also shows effectiveness in managing nausea and vomiting, seizures, stress, anxiety, and other signs and symptoms.
But how should you use CBD oil in your everyday life? Check out this CBD oil usage guide to help you better understand how to incorporate CBD in your diet and overall lifestyle so you can gain its full benefits.
Types of CBD Oil
The different CBD oil types include full-spectrum, containing trace amounts of other cannabinoids, such as tetrahydrocannabinol or THC, which is a compound that causes high. Don't worry, though. Its quantity in CBD oil is too low to cause psychoactive effects. Also, it contains terpenes and flavonoids, which provide unique flavors and scents to the oil.
CBD isolate products only contain CBD. On the other hand, broad-spectrum CBD contains several cannabinoids, except for THC. Full-spectrum CBD oil is highly recommended to fully benefit from the anti-inflammatory properties because of the synergistic effects of CBD and THC.
CBD Oil Shelf Life
How long does CBD oil last? How can you ensure maximum shelf life when storing CBD oil? CBD oil shelf life is one to two years, and even longer depending on some important factors such as the following:
Product Packaging: Amber bottles are used to increase the shelf life of CBD.
Quality: CBD oil is extracted from hemp plants. Good quality CBD oil is extracted in the right conditions and techniques (carbon dioxide extraction or decarboxylation) and generally lasts longer than inferior quality CBD oil.
Storage: Make sure to store CBD oil in an area with minimal air and light exposure because these elements can lead to CBD deterioration.
CBD Preparations and Mode of Administration
CBD oil can take in many forms and given in different ways, such as:
Ingestion: CBD oil can be taken as is or in oil form. Some are infused in CBD capsules and pills.
Under The Tongue: Apply CBD oil under your tongue or, in medical terms, using the sublingual route. This method yields almost instantaneous effects because capillaries under the tongue readily absorb CBD.
Vaping: CBD oil is a perfect medium for vaping. With vaping technology, a vapor is created when the vape pen heats CBD oil. CBD e-juice or e-liquid products are available for this purpose. Vaping CBD provides one of the fastest effects of inhalation (lung capillaries readily absorb CBD in vapor).
Topicals: CBD oil is also infused in topical products like creams, lotions, balms, and salves. These CBD products are directly applied over the skin to ease skin, muscles, and joint problems.

Use CBD Oil in Target Areas
CBD oil has plenty of health and wellness benefits. You can apply CBD oil in target areas, such as the following:
Muscles: If you have sore muscles, you can apply CBD oil directly over the skin and muscle area for surface penetration of the compound to ease muscle tension. Also, some products that contain this oil, such as balms and salves, are suitable for this purpose.
Skin: CBD oil can be applied topically to solve skin problems, like redness and irritation. It has anti-inflammatory properties to help reduce signs and symptoms of inflammation.
Digestive System: If you feel nauseous, constipated, or experiencing gastrointestinal problems, you can vape or ingest (oral or under the tongue) CBD oil to ease them.
Head: Apply CBD topical product in your forehead area or consume CBD oil to ease headaches and migraines.
Incorporate CBD Oil in Your Daily Regimen
It's not difficult to incorporate cannabidiol or CBD oil into your daily regimen because they come in easy-to-store packaging and are easy to use.
Here are some CBD oil usage tips you can try to make CBD a part of your everyday routine:
Take CBD With Other Supplements: You can take CBD oil with other food supplements, giving them an interval of five to 10 minutes. In this way, you don't have to worry about setting another schedule to take CBD oil and other supplements. Of course, it's crucial to seek medical advice when taking CBD with your prescribed medications.
Incorporate CBD In Your Meals: Infuse CBD oil in your favorite dishes. But avoid adding CBD while cooking because excessive heat can damage CBD. You can add a few drops of CBD oil to your salads, soups, and beverages without compromising their taste.
Takeaways
CBD oil is a highly beneficial supplement used by many people all over the world. You've just learned the importance of CBD and how you can use it in many ways and forms to fully benefit from this cannabinoid. Apply the tips shared in this article to ensure you'll buy, store, and use CBD oil the proper way.
---
Photos by AdobeStock (297629435,275023643).
---
---