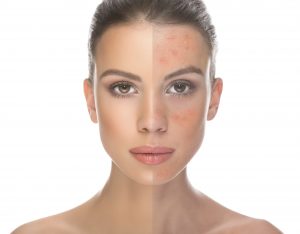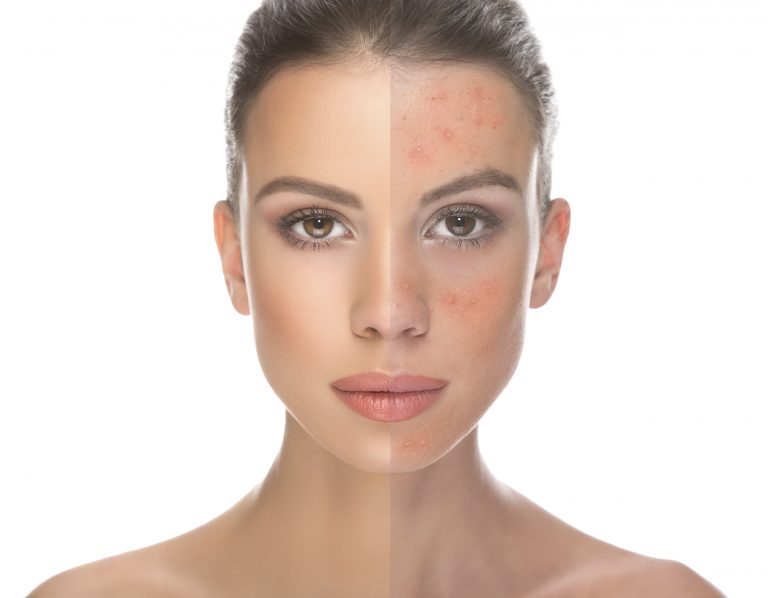 Rosacea is a facial redness characterized by sensations of prickling heat. Most often it affects the central face, including the cheeks, nose and forehead. On some occasions, however, acne rosacea spreads to the neck, chest and scalp.
What causes rosacea?
People who suffer from rosacea tend to have decreased skin barrier and are vulnerable to changes in the weather, particularly wind and heat. Other common triggers include stress, hot or spicy foods, foods that are high in histamines and some skin-care products. This disease is a highly individual disorder, with triggers unique to each patient. The mechanism that triggers rosacea remains unknown, however, there is speculation that rosacea is a disorder of the blood vessels. Another theory is that rosacea is related to the connective tissues under the skin. While its causes remain unknown, it's a common disorder. Estimates suggest that rosacea affects up to 14 million Americans.
Is rosacea dangerous?
Physically, rosacea is not dangerous. To your ego, that's another story. According to the National Rosacea Society, 41% of rosacea patients had missed a social event because of the embarrassment caused by the condition. Seventy-six per cent of acne rosacea patients said that it affected their self-esteem and 88% said it had a negative impact on their professional interactions.
Who is vulnerable to rosacea?
Rosacea affects both genders and many ethnic groups, but you're more vulnerable to rosacea if you're fair-skinned and blush easily. This disease is more common among women, but men typically suffer more severe symptoms, possibly because they delay treatment until their symptoms get bad.


How can I treat rosacea?
At the present time, there is no cure for acne rosacea. Having said that, you can bring symptoms under control with prescription medications, typically with antibiotics. Such treatments are reasonably effective, though prolonged use of antibiotics may come with side effects, require a doctor prescription and can add up in costs. As an alternative, Rosacea Relief Serum is an effective and affordable treatment for this debilitating condition. A hybrid of natural ingredients and patented peptides, serum provides comparable results to topical antibiotics and may avoid the side effects that come with such treatments.
How is Rosacea Relief Serum ™ different than other treatments?
Rosacea Relief Serum combines the healing effects of proven natural skin care ingredients, including green tea leaf extract, beta glucan and ginkgo biloba with peptides including Renovage®, Mediacalm® and Actiflow®. The former of that trio is clinically proven to reduce symptoms of acne rosacea in 90% of patients. Unlike antibiotics, Rosacea Relief Serum does not require a doctor prescription.
---
Ranking of dietary supplements against acne
---
Is Rosacea Relief Serum safe?
Skinception ™ Rosacea Relief Serum contains no antibiotics. When you purchase a new skin product, it's always a good idea to apply a small test application on your jaw line. If you're concerned about a rash or breakout, print out the ingredient list and show it your doctor. Rest assured, however, that serum was specifically formulated for rosacea patients, whom usually have sensitive skin. More than likely, you'll enjoy control of your symptoms without any problems.
How long should I use Skinception ™ Rosacea Relief Serum for best results?
Most clients report a dramatic improvement in rosacea symptoms within 30 days of use, but expect the best results after 90 days, with ongoing use to keep your symptoms under control.
Is it guaranteed?
Of course! If you suffer from this disease you've most likely tried every trick in the book to keep it under control. You've got every right to be hesitant. That's why Rosacea Relief Serum comes with a no-risk 90 day money-back guarantee. You'll nary find a skin care product with that kind of assurance.


---
---