Department of Biological Sciences, Manchester Metropolitan University, England Allergy, Environmental and Orthomolecular Medicine 127 Second Street, Los Altos, California 94022, USA
The results of research on "Dynamic Flow: A New Model for Ascorbate" conducted by D.S. Hickey, H.J. Roberts, Robert F. Cathcart (Journal of Orthomolecular Medicine Vol. 20, No. 4, 2005).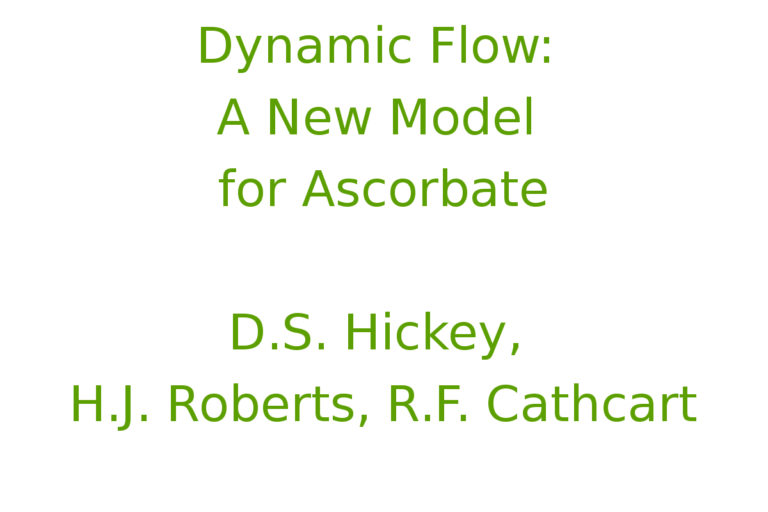 This paper presents a new account of the action of ascorbate in humans: the dynamic flow model. The model is consistent with previous studies and with the known properties of vitamin C.
Based on this model, we propose a mechanism by which human physiology can compensate for losing the ability to synthesize vitamin C. The dynamic flow approach links Linus Pauling's megadose suggestions with other reported effects of massive doses for the treatment of disease. The model also refutes the current low dose hypothesis and resulting recommendations for dietary intakes.
---
The complete study "Dynamic Flow: A New Model for Ascorbate" (D.S. Hickey, H.J. Roberts, Robert F. Cathcart) in pdf file format:

Journal of Orthomolecular Medicine Vol. 20, No. 4, 2005
---
---