Please, select Your language version:
WARSAW UNIVERSITY OF LIFE SCIENCES – SGGW (WULS-SGGW)
The results of research on "Vitamins and Minerals as Dietary Supplements" conducted by Anna Brzozowska, Wojciech Roszkowski, Barbara Pietruszka, Joanna Kałuża (Żywność: nauka - technologia - jakość (2005, Numer R. 12, nr 4 (45), Supl. Strony 5-16)).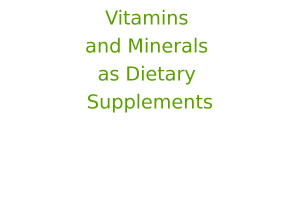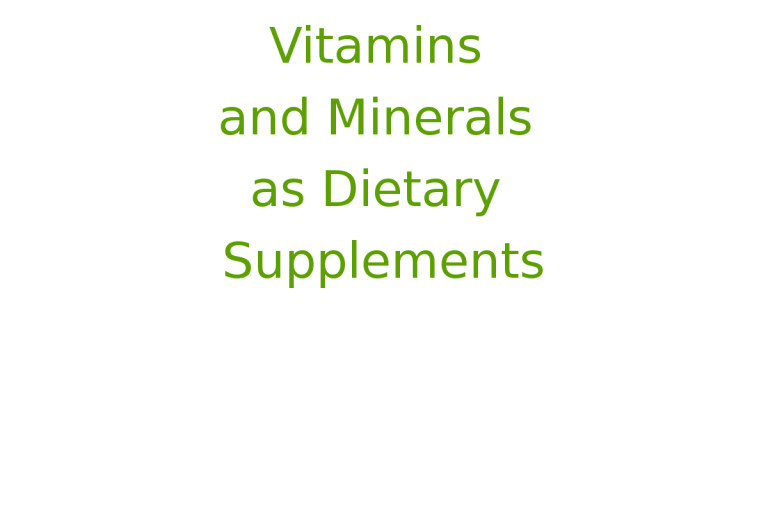 Vitamin and mineral supplements play an important part in decreasing the risk of nutritional deficiencies in human organisms, as well as in lowering the risk of specific chronic diseases. On the other hand, it is a crucial issue to ensure the necessary food health safety for consumers in the sense of volumes of the doses to be consumed.
In this paper, there are discussed rules of marketing vitamins and minerals in the form of food products known as dietary supplements, with special emphasis put on the determination of maximum dose amounts of these nutrients in daily doses of supplements. In addition, some useful guidelines are presented to be observed when practically recommending dietary supplements.
---
The complete study "Vitamins and Minerals as Dietary Supplements" (Anna Brzozowska, Wojciech Roszkowski, Barbara Pietruszka, Joanna Kałuża) in pdf file format:

The original text taken from a:
http://yadda.icm.edu.pl/yadda/element/bwmeta1.element.ekon-element-000171335663
Żywność: nauka - technologia - jakość (2005, Numer R. 12, nr 4 (45), Supl. Strony 5-16)
---
---
Translations
The article "Vitamins and Minerals as Dietary Supplements" in other languages
Witaminy i składniki mineralne jako suplementy diety (Anna Brzozowska, Wojciech Roszkowski, Barbara Pietruszka, Joanna Kałuża) po Polsku:
Witaminy i składniki mineralne jako suplementy diety
WARSAW UNIVERSITY OF LIFE SCIENCES – SGGW (WULS-SGGW)