Please, select Your language version:
Akademia Morska w Gdyni
The results of research on "Antioxidant properties of ginger" conducted by Joanna Newerli-Guz, Maja Pych (Zeszyty Naukowe Akademii Morskiej w Gdyni (28–33 (2012))).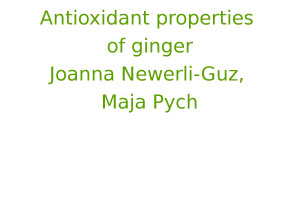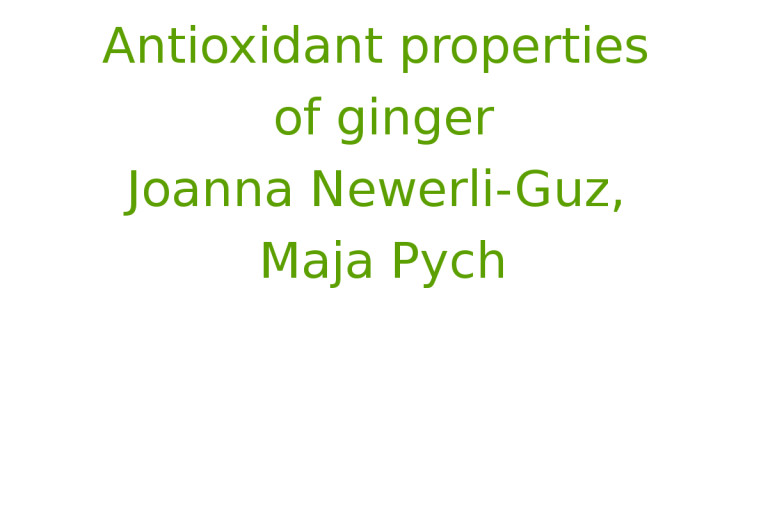 Spices properties and medicinal effects of ginger have been known for years. Also important seem to be its antioxidant properties. The aim of this study was to assess the oxidant potential of ginger (Zingiber officinale Roscoe) available on the Tricity market using the Folin-Ciocalteau method and determination of its antioxidant activity using DPPH.
Additionally the ascorbic acid content was determined in investigated samples.
---
The complete study "Antioxidant properties of ginger" (Joanna Newerli-Guz, Maja Pych) in pdf file format:

The original text taken from a:
https://pbn.nauka.gov.pl/works/354703
Zeszyty Naukowe Akademii Morskiej w Gdyni (28–33 (2012))
---
---
Translations
The article "Antioxidant properties of ginger" in other languages
Właściwości przeciwutleniające imbiru (Joanna Newerli-Guz, Maja Pych) po Polsku:
Właściwości przeciwutleniające imbiru
Akademia Morska w Gdyni