Please, select Your language version:
This product is available worldwide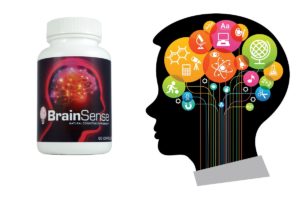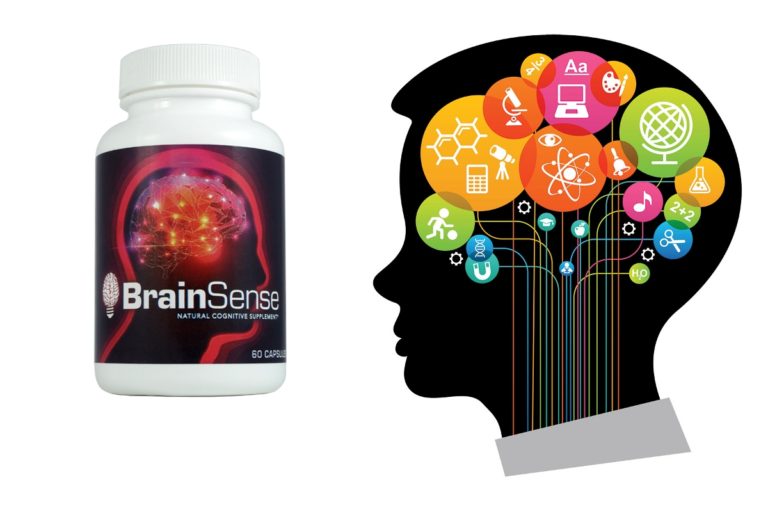 Let's be honest here. You'd love a magic little smart pill. Think about it – you'd suddenly be more intelligent and could learn new languages and pick up more skills. You could amaze people with the crazy things you could do – and of course you could B-line it to Wall Street and make a killing on the stock market.
News flash
Limitless was just a movie. But there is a smart pill you can take to get more intelligent because it's designed to increase working memory. The latter boosts cognitive skills, and is a good litmus test for general intelligence.
BrainSense ™ – Made with Natural Nootropics
A nootropic is a cognitive enhancer. You can also call it a smart pill, memory enhancer or cognitive booster. Call it what you want, they're all connected. It's designed to increase the brain's efficiency.
Students tend to use nootropics to study more efficiently and to do better come exam time. They're popular among professionals too, because they increase productivity. Nootropics have a stimulating effect – they make people more alert and increase focus and ability to pick up new skills.
BrainSense ™ is a natural nootropic formulated with ingredients like vitamin B12, acetyl-l-carnitine, phosphatidyl serine and panax ginseng. All of which are linked to evidence suggesting they're poetry for working memory.
BrainSense ™ – Ingredients
BrainSense ™ is formulated to increase your working memory, and the cognitive (and financial!) rewards that come with it. It's not a drug. Rather, it's a synergistic formula that focuses the brain with natural nootropics and cognitive boosters including:
Vitamin B12 – Linked to Better Memory, Thinking and Reason
Acetyl-L-Carnitine – May Give the Brain, More Energy
Panax Ginseng – Significant Improvement of Working Memory
Blueberry Extract – Comes with Neuro-Cognitive Benefits
Phosphatidyl Serine – Evidence Links to Better Memory
See also: What is Brain Pill ™?
What That Means
BrainSense ™ pills helps you think clearly. You can use it to boost performance at school, work, in your social circles or where ever you need to use your noggin. In other words, everywhere – BrainSense ™ boosts working memory. And with that, comes:
More Productivity – Working memory is your brain's ability to process and work with information. Boost working memory and you get more done.
Increased Learning Capacity – Evidence also links working memory to fluid intelligence. That's your brain's ability to pick up new skills.
Multi-Tasking – Like RAM on a computer, better working memory helps the brain juggle different tasks at the same time.
Concentration – Yet even though you're multi-taking, you're still able to tune out distractions. Better working memory helps you focus on what you're doing.
Try BrainSense ™ If…
You want to get more intelligent, more productive, get ahead and/or show off a little.
Want to learn a new language? Try BrainSense ™ pill.
Got a big exam coming up? Try BrainSense ™ pill.
Feeling like it's time to step up at work and maybe get that promotion you feel you deserve? Go for BrainSense ™.
You'll find it works wonders for:
School – The ingredients in BrainSense are linked to increased cognitive skills. And they may help you shine after an all-nighter too, because they're shown to help performance when fatiqued.
Work – BrainSense is designed to increase productivity. Your brain will take fewer breaks (you know what we're talking about!) and be more efficient when working on multiple projects. Your boss may like that too – and so will your paycheque.
Social Circles – Want to be the center of attention? You'll love what happens with BrainSense. It's designed to boost working memory and learning capacity with it. That means you'll have faster facial recall (that person whose name you can't remember!) and find the right words quicker. Your brain gets more efficient – and you look more intelligent than other people!
AND BE THE PERSON WHO 'GETS STUFF DONE'!
Q&A About BrainSense ™
What is BrainSense ™?
BrainSense is a natural cognitive booster. You can also call it a memory supplement or a nootropic – it's designed to increase the brain's capacity to think, focus, perform under fatigue and to get stuff done.
Is BrainSense ™ a Limitless Pill?
Yes and no.
The pill in Limitless was a drug that (theoretically) boosted IQ because it made available the remaining 80% of the brain that was not being used by people who took it.
The 20/80 myth has been debunked repeatedly. Brainscans show that complex tasks require 100% of the brain's resources.
And if we only used 20% of the brain, traumatic brain injuries would not have such drastic consequences.
There is some reason to be excited though. BrainSense is designed to boost working memory, which is linked to better cognitive skills, concentration and comprehension.
So no it's not a Limitless Pill. But yes, you should definitely have better cognition and more focus!
What is Working Memory?
Working memory is your short-term memory. It's different than long-term memory in that it's your brain's ability to recall short-term facts, like where you put your keys this morning or the name of someone you met just recently.
It's not unlike RAM on a computer. Working memory helps you disect and analyze information so you can perform work on it accordingly.
How Will BrainSense ™ Make Me More Intelligent?
BrainSense is designed to increase working memory, which is directly linked to cognitive skills and the 'executive function' of your brain. In other words, the better your working memory, the more efficient your brain will become – and yes, that means you'll be more intelligent.
What's in BrainSense ™?
BrainSense is made with natural nootropics and cognitive boosters like panax ginseng, omega-3 fatty acid (DHA), vitamin B12 and coenzyme Q10. Please visit the product website to learn more about the formula and how it works.
Is it Safe?
Without knowing your medical history, it's impossible to say that BrainSense is completely safe. That goes for any supplement – which is why you should speak with your doctor before using the product if you're concerned about interactions with medications or existing conditions.
Do your due diligence. That's common sense.
Now that we've gotten that out of the way, you should also consider that BrainSense is a natural product and studies on the ingredients show it's very well-tolerated. So do your homework, but if you don't have health concerns that would prevent otherwise, you should be fine.
When Will I See Results?
You should begin to feel results with BrainSense in the first month, and hit your stride after about 90 days. You'll need to keep using BrainSense to maintain your productivity and ability to think so effectively. The company has priced the product accordingly. The bigger your order, the more you'll save.
Is it Guaranteed?
It's a Leading Edge Health product. That means you've got 67 days to try BrainSense and return it for a complete refund minus shipping and handling. Very few people return the product, but it's reassuring to know you'll get your money back if you don't like it.
Do You Offer Discounts?
You can buy BrainSense with a discount, yes. Opt for a package of at least three months. The biggest discounts are on the largest packages.
---
This is an open access article distributed under the Creative Commons Attribution License, which permits unrestricted use, distribution, and reproduction in any medium, provided the original work is properly cited.
---
References & External links
---
---