Please, select Your language version: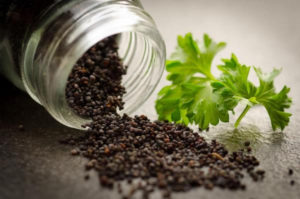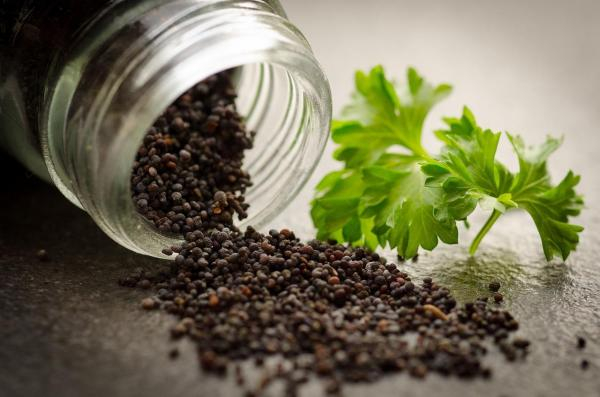 Piperine – a devourer of fat. In Chinese and Indian medicine piperine has been used to treat digestive problems (constipation, diarrhea, indigestion), but also in case of painful joints, heart disease, angina and gangrene. It is a component of many dietary supplements for weight loss. Piperine enables shedding weight faster as it stimulates the digestive enzymes of the pancreas, thereby speeding up metabolism, reducing the time needed for the food to move through the section from the stomach to intestines.
Piperine increases the metabolism of fat and causes the reduction of fat tissue. In addition, it increases the secretion of digestive juices that facilitates digestion and absorption of food and nutrients (B vitamins, selenium, beta-carotene, bromelain, coenzyme Q10), and stimulates the formation of muscle tissue. It is especially recommended to obese patients and those prone to gain weight. Also physically active, wanting to sculpt the silhouette.
Piperine (Piperis nigri, C17H19NO3, density: 1.19 g / cm³ molar weight of 285.338 g / mol), an alkaloid isolated from the top layer of black pepper grains. It was discovered in 1819 by Hans Christian Ørsted (Danish physicist and chemist, best known for the discovery of electromagnetism), who isolated piperine from the fruit of Piper nigrum. It is a colorless crystalline substance most frequently but it may also have a creamy-yellow color. Sharp-bitter in taste.
Black Pepper, beyond the well-known seasoning function, has documented antioxidant properties[4]. It is a natural antyoxidant.
In high doses, piperine may be an inhibitor of enzymatic reactions of xenobiotics and can increase the effectiveness of some medications. Piperine is also known for antibacterial properties, antioxidant, anti-inflammatory[5] and analgesic operation.
Piperine significantly increases the absorption of selenium, B vitamins and beta carotene and facilitates the absorption of coenzyme Q10. Piperine and its derivatives assist in the proliferation of melanocytes of the skin in patients with vitiligo detected.
Extracts of black pepper acts antibacterially against Bacillus subtilis, Bacillus sphaericus, Staphylococcus aureus, Klebsiella aerogenes, and Chromobacterium violaceum.
The content of piperine in black pepper
Black pepper, depending on the place of origin and vintage contains from 4% to 10% piperine[1][2]. It is therefore an excellent source of acquiring this amazing substance for producing slimming dietary supplement. One of the best slimming specifics containing piperine as an active component are Ultra Slim and Slimette, differing form each other with additional ingredients.
Piperine – slimming
In order to achieve a slimming effect by eating black pepper one would have to eat large amounts of it and at the same show substantial determination! The taste of different kinds of peppers is highly beneficial in small amounts, but consuming it in spoons may pose a problem. Therefore, in order to achieve a slimming effect, we can take the extract of black pepper – pure piperine. It can act even better when combined with other substances for even greater weight-loss effect.
Such supplements that contain 95% of pure active piperine are:
Ultra Slim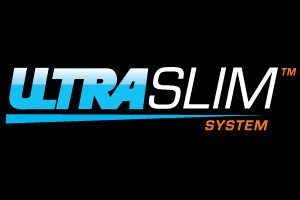 Slimette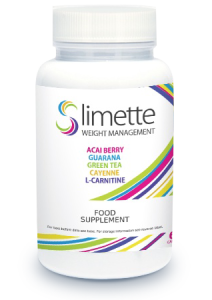 The unique composition: berry Acai, Guarana, green tea, cayenne pepper, L-Carnitine tartrate. No one has compiled these mega powerful ingredients together so far. Slimette is an extremely powerful and effective dietary supplement that will not only help you shed excessive kilos but will also increase the amounts of your energy. Combine it with a healthy diet and regular exercise to achieve incredible results.
---
References & External links
Assessment of the contents of piperine in black pepper berries Piper nigrum L., Newerli-Guz J., Smiechowska M., Katedra Towaroznawstwa i Ładunkoznawstwa Akademii Morskiej w Gdyni, Bromatologia i Chemia Toksykologiczna (XLII, 2009, 3, str. 827 – 830)
Piperine content in different types of peper available on Tricity market, Joanna Newerli – Guz, Katedra Towaroznawstwa i Zarządzania Jakością Akademii Morskiej w Gdyni, Bromatologia i Chemia Toksykologiczna (XLIV, 2011, 3, str. 890 – 893)
–
The antioxidant properties of spices- example black peper piper nigrum l., Joanna Newerli-Guz, Katedra Towaroznawstwa i Zarządzania Jakością Akademia Morska w Gdyni
ANTI-INFLAMMATORY ACTIVITY OF PIPERINE, Arvind Manohar MUJUMDAR, Jayant Nilkanth DHULEY, Vinaykumar Keshav DESHMUKH, Palghat Hariharan RAMAN, Suresh Ramnath NAIK, Pharmacology & Toxicology Section, Research & Development Division, Hindustan Antibiotics Limited – https://www.jstage.jst.go.jp/article/yoken1952/43/3/43_3_95/_article.
---
---