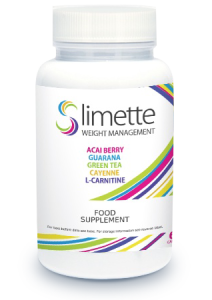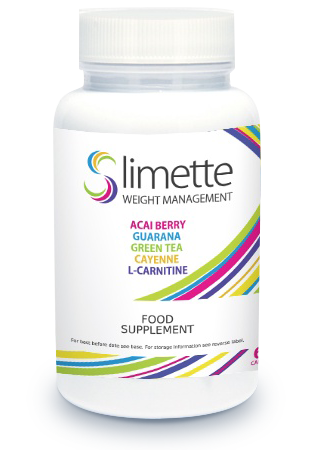 A unique composition: Acai berry, Guarana, green tea, cayenne pepper, L-Carnitine tartrate. No one before has compiled these mega-powerful ingredients together. Slimette is an extremely powerful and effective dietary supplement that will not only help you lose weight, but also increase your energy level. Combine it with a healthy diet and regular physical exercise and you are bound to achieve incredible results.
Slimette/Silvets – A detailed list of ingredients
Extract to the Acai berry 4:1
equivalent to 800mg of fruit 200mg
200mg
Guarana seed extract 4:1
equivalent to 1600mg fruit 400mg
400mg
The extract from green tea leaves 10:1
2400 MG amounts to 2400 mg of leaves (95% Polyphenoles)
240mg
Cayenne pepper (Capsicum frutescens) 8:1
equivalent to 100mg of bell peppers
12,5mg
L-carnitine tartrate
80mg
Bioperine (Piperine 95%)
2,5mg
Chromium
10mcg
**25% RDA
Vitamin D3
10mcg
**200% RDA
**RDA – recommended daily amount %
A detailed list of ingredients of Silvets.
Usage:
Depending on the preference – from 2 to 4 pills daily. It is recommanded to use twice daily with meals (e.g. breakfast or lunch).
The composition and function of Slimette pills
The preparation Slimette includes:
Acai berry – contains valuable antioxidants that speed up metabolism allowing your body burn fat faster, and additionally prevent inflammation in the body. As a result, they reduce the risk of heart disease and some types of cancer. Acai berries contain as much Vitamin C as blueberries and is also a source of vitamins: vitamin A, vitamin B1, vitamin B2, vitamin B3 and vitamin E. It is also a source of calcium, magnesium, zinc and copper.

Guarana adds energy, which you can utilize for longer and more exhausing physical activity, increases metabolism and suppresses appetite.
Green tea has many health benefits. It is attributed with its positive effects on cardiovascular health, lowering cholesterol and preventig infections.
Cayenne pepper significantly speeds up the metabolism, in addition to very positive effect on the functioning of the circulatory system (lowers bad cholesterol) and improves digestion.
Bioperine (piperine 95%) – an extract of black pepper – It has been proved that Bioperine accelerates fat and cellulite removal, owing to intensifying the secretion of digestive juices, improves the digestive system. It has also been indicated that piperine shortens the movement of food on the line of stomach – intestines, which also allows for reduced fat storage.
Tartrate L-Carnitine facilitates the brain functioning, helps to burn fat and the repair of the damaged nerve cells.
Slimette is the most popular slimming preparation on the Internet. The product hit the American and European markets. Carefully selected list of ingredients of the supplement supports every weight loss program, and the level of satisfaction among customers is so huge that most of them keep coming back for more!
Availability
Slimette (Silvets) is available in countries such as: England, USA (United States of America), Poland, Deutschland, Austria, Spain, France, Italy, Czech Republic and Rumania and many others around the world.
Legend
That's why you can also order Slimette now and sched off your weight!
---
---