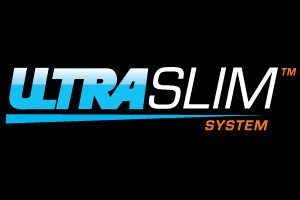 Ultra Slim ™ is a revolutionary dietary supplement that affecting the acceleration of metabolism. It is the strongest remedy for weight loss available without prescription!
Ultra Slim
Action Ultra Slim:
Naturally burns excess fat,
increases physical efficiency,
reduces appetite,
prepares the body for training,
increases energy level,
enhances the overall physical potency.
The ingredients of slimming pills Ultra Slim ™ speed up metabolism, thus ensuring shaping a healthy and beautiful silhouette.
The composition of the slimming pills Ultra Slim
Ingredients of slimming pills Ultra Slim (daily dose – 4 tablets)
Active ingredients:
ProNatural Burner (TM Proprietary Blend: 1840.00 (mg4 caps)
Tyrosine – 990.00
Tyrosine (L-tyrosine) reduces appetite and inhibits fat absorption – so that they only fly through the gastrointestinal tract. Tyrosine is an amino acid that affects the chemical properties and biological functions of many proteins and enzymes. It improves stamina and reduces fatigue, activating the process of obtaining energy from fat. Tyrosine burns excessive kilogrammes!
Green tea extract 55% EGCG – 500.00 (mg / 4 caps)
Bitter orange extract 4: 1 – 350.00 (mg / 4 caps)
ProClinical energy (TM Proprietary Blend: 335.00 (mg / 4 caps)
Caffeine anhydrous – 170.00 (mg / 4 caps)
Guarana extract 22% – 160.00 (mg / 4 caps)
Black pepper extract – Piperine 95% – 5.00 (mg / 4 caps)
Piperine increases the metabolism of fat and fat tissue eradication. In addition, it increases the secretion of digestive juices to facilitate digestion and absorption of food and nutrients and stimulates the formation of muscle tissue. It is especially recommended to obese patients and those with a tendency to gain weight. Also to the physically active, willing to sculpt the silhouette.
Other ingredients:
Microcrystalline cellulose E460 153.00 (mg / 4 caps)
Magnesium stearate E470b 48.00 (mg / 4 caps)
Colloidal silica E551 24.00 (mg / 4 caps)
Usage:
Ultra Slim should be taken twice a day-2 capsules washed down with plenty of water. It is recommended to take them 30 min before meals or training, or else according to the doctor's or dietician's prescription.
Availability UltraSlim ™
Tablets for the weight loss UltraSlim are available in countries such as: England, USA (United States of America), Ireland, Poland, Spain, Portugal, Deutschland, Austria, Italy, France, Netherlands, Bulgaria, Belgium, Croatia, Czech Republic, Finland, Greece, Hungary, Rumania, Lithuania, Latvia, Sweden, Slovakia and Columbia. The list of countries is continuously expanding as this hit product is winning new markets.
Legend
---
References & External links
---
---