Kannaway ™ – a natural way to health and financial prosperity
Kannaway ™ is an American leader offering pro-health products with a wide range of applications, especially in neurological disorders (including Parkinson's disease, Alzheimer's disease, multiple sclerosis) and all kind of ailments with corresponding acute or chronic pain. The basis for Kannaway preparations are cannabidiol obtained from hemp, as well as the proprietary "bibong formula" – a mixture of carefully selected herbs, traditionally of restricted use only by members of East Asian royal families. Its unique components, acting synergistically, bring relief in many advanced conditions, significantly improve daily functioning and heal the imbalanced system day by day (Kannaway for health – healing properties of kannaway products)
Science and nature
Kannaway ™ offers, among others, dietary supplements, ointments, as well as cosmetics and vaporizers, and all products rely on the beneficial effects of natural ingredients with scientifically proven healing properties. In order to maintain the highest possible quality of preparations, Kannaway ™ implemented a triple control system that all the products are subjected to before they reach the market. In addition, Kannaway ™ provides more than 1800 scientific reports confirming the therapeutic effect of distributed preparations. CBD hemp oil is obtained from plants cultivated in Northern Europe, in ecologically clean areas, with no use of pesticides, herbicides or artificial fertilizers. To ensure the highest quality of the offered products, every batch of hemp oil must go through Triple Lab Testing ™ quality tests, which consist of 3 separate product testing, carried out between its harvest and final packaging for sale [1],[2].
We present Kannaway products, they all contain CBD and are made of hemp.
Kannaway ™ Pure Gold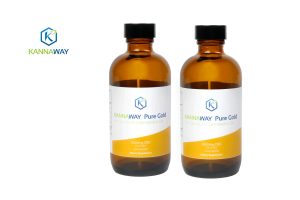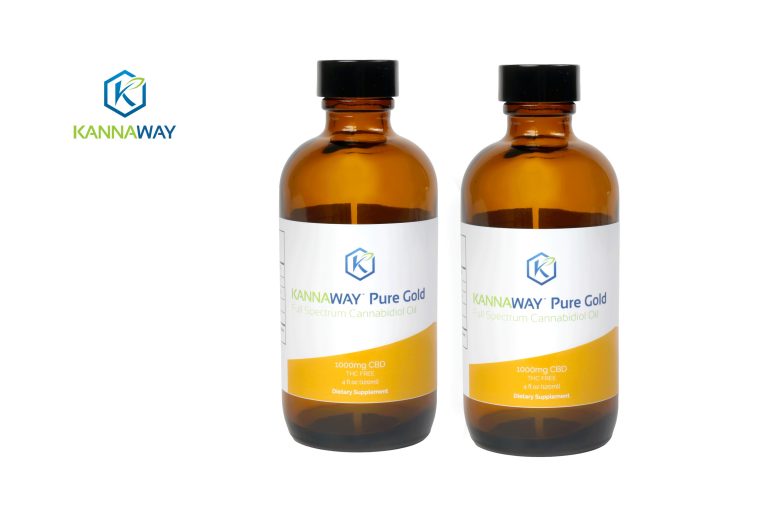 Kannaway ™ Pure Gold Liquid is an excellent daily source of CBD, essential vitamins, minerals, fatty acids, fiber and protein, terpenes, flavonoids, and other trace cannabinoids. More: Kannaway ™ Pure Gold Liquid.
Kannaway ™ Salve Travel
This revolutionary combination of Hemp CBD Oil and our proprietary East Asian botanicals brings rich, nourishing moisture to all skin types. More: Kannaway ™ Salve Travel.
Kannaway ™ Essential Oils Trio Pack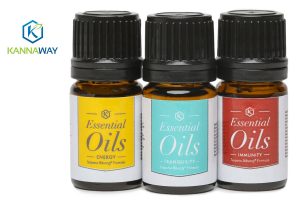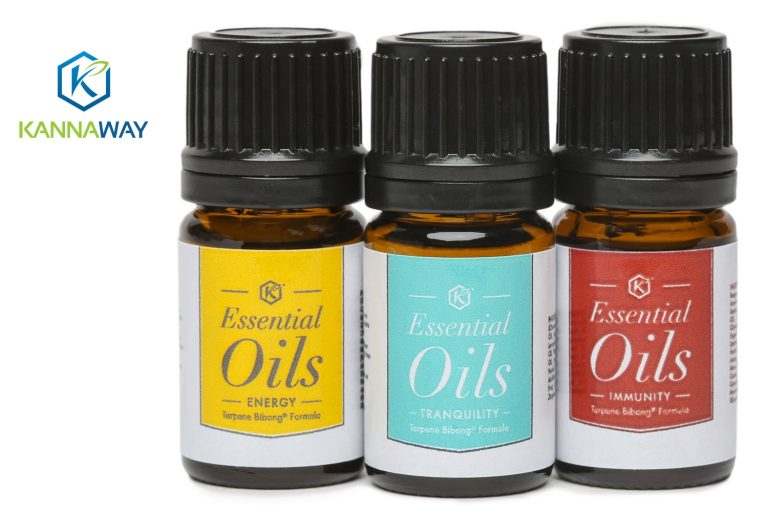 Kannaway ™ Essential Oils can be placed on acupressure points like the inside of the wrist, against the neck, and on the temples or added to an oil diffuser to spread the aromatherapeutic scents throughout the room. More: Kannaway ™ Essential Oils Trio Pack.
Kannaway ™ Gold Premium Hemp Oil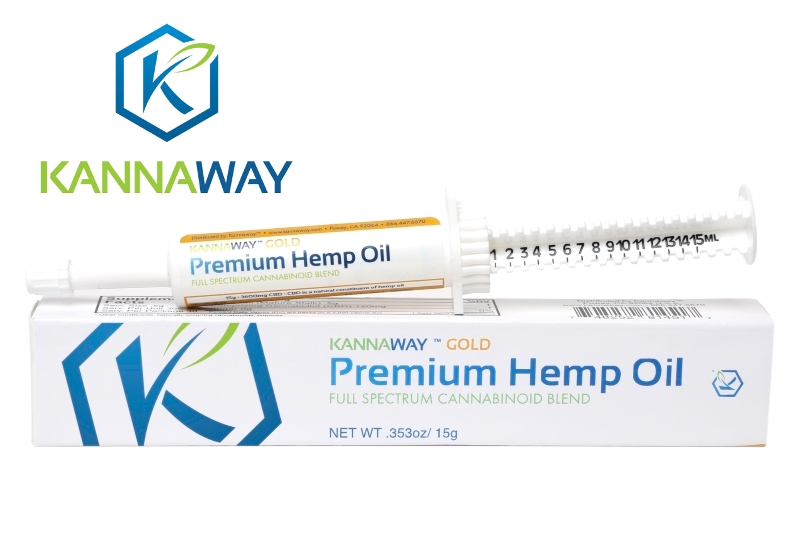 Kannaway ™ Gold Premium Hemp Oil is decarboxylated to maximize CBD content and put through an additional filtration process to remove the hemp oil's excess waxes, chlorophyll, and plant material, giving the oil its golden color and refined taste. More: Kannaway ™ Gold Premium Hemp Oil.
Do you want to buy products much cheaper?
If you want to buy Kannaway products much cheaper, go directly to Kannaway store and register as a "Loyal Customer".
Mission
The mission of Kannaway ™ company is to improve the quality of life of people affected by diseases, as well as the healthy ones, caring for preventive healthcare, who want to keep a great psychophysical shape for longer and are determined to enjoy longevity and freedom of ailments. Out of respect for the natural environment and out of concern for the good of the planet, the company uses renewable resources such as cannabis. This plant gives abundant yields, up to 3 times a year and uses small amounts of water, which is why it constitutes an excellent natural raw material for use not only in the production of supplements, but also for industrial purposes.
Welfare and financial freedom
Kannaway ™ disseminates knowledge about the benefits of cannabinoids through a network of brand distributors, called ambassadors, who gain the chance to develop their own business and achieve financial independence in a short time, while promoting preparations that can improve the quality of life of many people, including their own families, friends and acquaintances. Kannaway ™ provides an efficient, transparent and consistent distribution system as well as support for ambassadors in the form of teaching materials, training, presentations, business meetings and conferences. Kannaway assists ambassadors in setting goals and facilitates the way towards achieving them. The company makes efforts to most efficiently approximate the advantages of CBD and to accustom new business partners with sales structures and methodologies that bring the best financial results.
If you want to work towards the improvement of health and quality of life of other people and at the same time you want to attain tangible financial benefits, Kannaway ™ can help you achieve both, while allowing you to derive a lot of satisfaction from providing help to those who suffer, as well as ensuring you with an access to a range of excellent products. The Kannaway ™ remuneration system will satisfy the most demanding and offers a great deal of opportunities for people who are oriented to obtain a stable professional position and financial satisfaction.
If you want to become a Kannaway ™ brand ambassador, contact us: contact. You can also do it yourself – go straight to the Kannaway store and register as a Brand Ambassador.
Kannaway ™
Kannaway is a community passionate about enriching our planet, nourishing our bodies and improving our health. Become a part of the solution that will make a difference for generations to come.
---
References
ProVerde Laboratories, Inc. is a Massachusetts based laboratory offering analytical testing and consulting services in the Medical Marijuana (MMJ) segment. Available services utilize leading-edge technologies to yield the most reliable analytical results available, while maintaining an environmentally friendly, green approach.
Food Safety Net Services (FSNS) is a network of ISO/IEC 17025:2005 accredited laboratories that provide a wide range of microbiological testing and chemical analysis. Testing includes but is not limited to non-routine and routine quantitative and qualitative analysis following standardized and validated methods such as AOAC, USDA, AOCS, FDA, ASTA as well as others.
Mead, Alice. "The legal status of cannabis (marijuana) and cannabidiol (CBD) under US law." Epilepsy & Behavior 70 (2017): 288-291.
Translations
The article "Kannaway ™" in other languages
Kannaway ™ po Polsku.
Kannaway ™
Kannaway ™ Deutsch.
Kannaway ™